| | |
| --- | --- |
| | "Its not the end, its just goodbye till next time!" |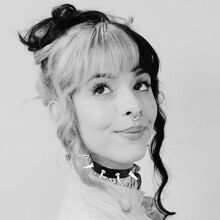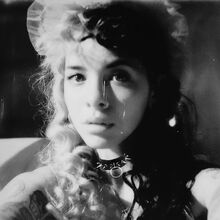 "School Sucks" (all capitals) is Melanie Martinez's first metal and rock album. It is her third studio album. She is on a different label called "Sumerian Records". It came out with a film with same name.
Background
On July 13 2022, She went in interview and announced that her third studio album is coming soon and they're still working on film and deluxe edition.
On August 11 2022, She posted a picture with her and Keenan working on the album and posted a video of him playing an electric guitar on Instagram.
On August 24 2022, She played a snippet of Bloody Hands with the caption "Just washed my hands yall" on her insta story.
On October 8 2022, She posted a picture of her with Sophie.
On December 25 2022, She posted a snippet of Metal Lover with the caption saying "Merry christmas, here's something for my awaiting project."
On February 17 2023, She released the lead single, RAGE with Sophie & Arca along with music video.
More coming soon..
Tracklist
Got An F
Bloody Hands
I Love Scary
Moving On
DECISION (Interlude)
Its Never Ever Okay
Lunchbox Enemies (ft. Poppy)
RULES ARENT IMPORTANT
Metal Lover
Lilith, Kill Them
Students Go Bye Bye
Deluxe Edition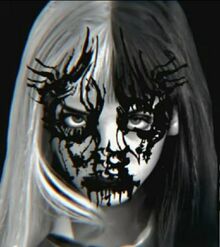 Bitch I'm Blessed
Xen
Turn Me On
Water Under The Bridge
Super Deluxe Edition
Nightclub
Gum
Always Wins
Target Edition
RAGE (Disco Lines Remix)
Bloody Hands (Piano / Sad Version)
Its Never Ever Okay (Heavy Metal version)
Japan Special Edition
RAGE (music video)
RAGE (behind the scenes)
Metal Lover (Lyric video)
Burn in Hell (music video)
Lunchbox Enemies (lyric video)
Lunchbox Enemies (music video)
Outtakes
Fuck Off
Rainbow
Barbed Wire
The Clownery
That's My Type
Album Cover
The album cover was shot in January 12, 2026 and the cover is her in K-12 sleepaway school and there's a knife in the background and she is all bloody and wearing a choker and has black lipstick. She is all black and white because of her having no emotions.
Theme
The theme of the album was Cry Baby going through tough time and she get revenge to people who underestimated her in K-12 Sleepaway school.
Inspirations
Womans World (deleted page) - Four Eyed Sphere
I Disagree - Poppy
Trivia
It has 13 songs like K-12 and Cry Baby.
It is a visual album.
The film is about her getting revenge to people who underestimated her.
It is her first metal & rock album.
Community content is available under
CC-BY-SA
unless otherwise noted.